Welcome To the Mt. Carmel Church of Christ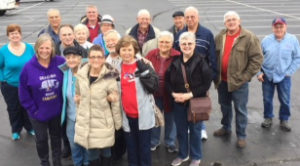 We are disciples of Jesus Christ who regularly meet together as His body so we can carry out His will to,"consider one another in order to stir up love and good works, not forsaking the assembling of ourselves together, as is the manner of some, but exhorting one another, and so much the more as you see the day approaching."
Regular attendance to worship  God and to have fellowship with one another was also the habit of the Lord's church from the beginning:"Then those who gladly received his word were baptized; and that day about three thousand souls were added to them.  And they continued steadfastly in the apostles' doctrine and fellowship, in the breaking of bread, and in prayers."
We meet as a congregation at 2400 N. Cherry St. in Mt. Carmel, IL.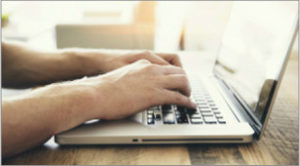 Here you'll find various writings that may go along with the sermon, or just various devotional thoughts.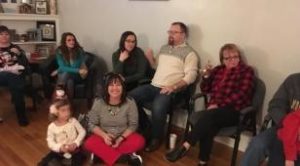 Life was never meant to be lived alone.  Our belief in the value of community is so strong that we want everyone at the Mt. Carmel Church of Christ to join a Community (small) Group.  Through Bible-based studies designed to create an environment for discussion and life-change, community groups give us a chance to actually discuss what we study and discern what to do with it.  A community group ia a place where you can make life-long friends, worship together, and serve our community.
Most of our community groups meet on Sundays.  However, we encourage each group to determine what day and time is best for their group.  You will find a variety of groups at the Mt. Carmel Church of Christ from stage of life to areas of interest.  There is defeintely one for you.  We value Christian relationships and we believe that relationships grow best when we get out of rows and get into circles.
Events for week of October 14, 2018
This Week Navigation
October 14 @ 9:30 am
-
10:15 am
October 14 @ 10:30 am
-
11:30 am
  Mar 25, Sunday All day
 Add to my Calendar
  Mar 26, Mon, Yesterday, 6:30 pm
 Add to my Calendar
DC4K is DivorceCare for Kids.  This group is specifically designed for children in grades K-4.  We might allow some leeway for special cases but the program really is designed for this age group.  Childcare is available if your child does not fall into this age group category.  R…
 Mar 26, Mon, Yesterday, 6:30 pm
 Add to my Calendar
DivorceCare is a video and discussion based support Group for those who are thinking about divorce or are either currently going through a divorce or have gone through a divorce.  It is a great place to be to share your thoughts and feelings on what you are going through and to support and buil…
Mt. Carmel Church of Christ


2400 N. Cherry St.
Mt. Carmel, IL 62863
USA
THE WAY A family of believers seeking the Truth and the Life.